Our Corpus Christi Optometrist Offers Senior Eye Exams to Address Age-Related Vision Issues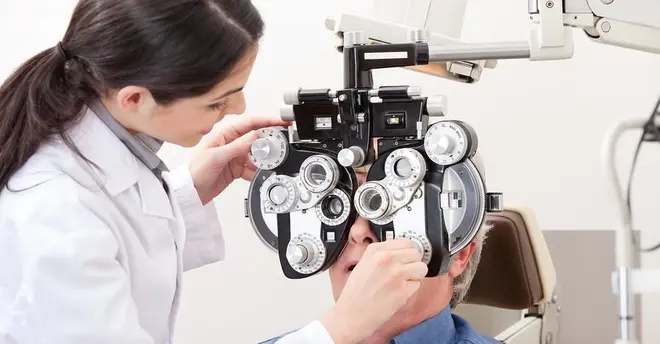 It's just a fact: eye and vision problems tend to be more common in older individuals. Unfortunately, as people age, they also tend to visit the eye doctor less frequently, when they need it most. Getting a senior eye exam at least once per year is crucial to continued eye health, clear vision and a high quality of life.
Starting at age 60, vision and eye health can change dramatically even in the course of a few months. While vision problems and eye conditions can occur at any age, seniors are more likely to have age-related macular degeneration, cataracts, glaucoma and ocular hypertension than younger individuals.

Eye health and vision tends to change more dramatically from year to year as people age. Make seeing a Corpus Christi optometrist regularly an important action for seniors.
Senior Eye Exam Process

Senior eye exams begin with typical screening using an eye chart. If your prescription has changed, you will be fitted with the proper lenses for your current vision. Bifocals and computer glasses are also options.

The eyes may need to be dilated to get a look at their interior. Eyes will be carefully screened for cataracts, glaucoma, age-related macular degeneration, ocular hypertension and other common vision conditions.

A senior eye exam can find and address these and other vision issues related to the normal aging process. For example, the eyes can tend to be drier, or produce more tears than before. Colors may not be as vivid or easy to discern between similar shades. More light may be required for reading, or bright light may bother your eyes more than it once did.
A Corpus Christi Senior Eye Exam Brings Vision Screening and More

In addition to a traditional eye exam, your Corpus Christi Eye Doctor will screen for the following:

Age-Related Macular Degeneration. This condition affects the ability to see and discern straight lines, colors and fine detail.

Glaucoma. Glaucoma is the result of a pressure buildup in the eyeball. Too much pressure starts to affect the eyesight. Left untreated, glaucoma can go on to cause eventual blindness.

Ocular Hypertension. Ocular hypertension is often a precursor to the more serious condition of glaucoma. While having it doesn't necessarily mean glaucoma is inevitable, early detection and treatment can help to reduce risk.

Cataracts. Cataracts are extremely common in seniors. Over half of adults over the age of 65 have cataracts; however, they develop gradually and it can be some time before they start to affect vision and quality of life. This is why early detection is so crucial.

Visit Our Corpus Christi Optometrist
If you live in the Corpus Christi area and haven't had an eye exam in the past year, make an appointment with Corpus Christi optometrist Family Vision Associates by calling (361) 854-1833 today. Your Corpus Christi eye doctor can check for age related vision issues and address them right away. This can help to ensure high quality eyesight well into the senior years.