Meet Our Corpus Christi Optometrists
John P. Allen, O.D.
Dr. Allen has been practicing at Family Vision since 2008. He received his Bachelor's degree from Texas A&M University and his Doctor of Optometry degree from the University of Houston College of Optometry. He practiced in the Air Force for three years and a member of the Armed Forces Optometric Society before moving to Corpus Christi. A local graduate from Carroll High School and is happy to be back in the area to enjoy one of his favorite past-times…fishing. He is married with 3 kids and a dog named Roscoe.
---
Norman L. Smith, O.D. (Retired)
Dr. Smith has been in practice in Corpus Christi since 1979. Originally from Edinburg, Texas, Dr. Smith attended North Texas State University and the University of Houston. He is a graduate of the University of Houston College of Optometry. Dr. Smtih founded what is now known as Family Vision Associates, P.A.. He is a member of the Texas and American Optometric Associations.
---
Michael E. Lawson, O.D.
Dr. Lawson has been in practice in Corpus Christi since 1979. He is a graduate of the Ohio State University College of Optometry. He also reitred from his practice in Sinton, Texas.
---
Linda A. Cadena, O.D.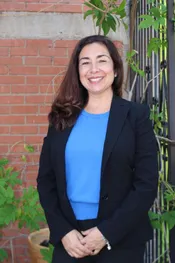 Dr. Linda A. Cadena joined Family Vision Associates in September 2012. She received her Doctor of Optometry degree from University of Houston, College of Optometry and has been practicing since 2002. The Navy moved her and her husband from Corpus Christi to California, Florida, Washington, Hawaii, Virginia, and back to Corpus Christi. Dr. Cadena is a local graduate of W.B. Ray High School. She and her husband have two children, Jacob and Madelyn, along with two cats. She is happy to be near family again and practicing in her hometown.
---
Behrens, Susan Marie O.D.
March 3, 1987 - April 5, 2017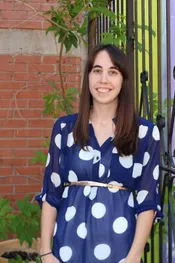 Our colleague and dear friend, Susan Behrens, OD, passed away at age 30. We miss her dearly.
Dr. Susan Behrens, 30, passed suddenly on or about April 5, 2017 while hiking in the Columbia River Gorge near Portland, Oregon.
She received her Doctorate in Optometry in 2013 as a member of the inaugural class of the University of the Incarnate Word Rosenberg School of Optometry (UIWRSO) in San Antonio, TX.
Susan practiced her profession in Corpus Christi, TX for 3 years with Family Vision Associates and Vision Boutique before moving to Portland, Oregon in January 2017 to accept another position. She was an avid nature lover and daily runner, biker or hiker and often hiked alone. She lived her whole adult life as if it was one big adventure, she loved her family and she loved her friends like they were family. From the moment she moved out to Oregon she spent most of her time having adventures, hiking, rock climbing, mountain biking and being with nature. She made this cross country move by herself to start a new adventure and though her latest adventure was cut short way too soon, she died doing something she loved.