How Flexible Spending Accounts Work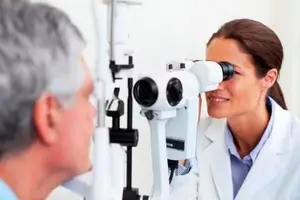 Some companies offer contribution plans for vision care and other medical services known as flexible spending accounts. Employees are given a menu of health care benefits to choose from, and employees can customize these consumer-directed plans to their needs. A portion of the fees comes from monies deducted from your paycheck. The money deducted is before taxes. And because it's pre-tax dollars, you can reduce the amount of taxes paid at the end of the year. Plus, flexible spending accounts can also be used in combination with any vision insurance plan you have.
The amount of money deposited into a flexible spending account is determined by both you and your employer. Flexible spending accounts allow employees to have up to $5,000 withheld tax-free that they can use toward various health and dependent-care expenses. It's important to note that if you don't spend the account money during the 12-month time period, the money is returned back to your employer. The bottom line is that if you don't spend it, you lose it. If you spend more than what you have in your flexible spending account for vision care, you'll have to pay the difference out-of-pocket with taxable dollars. That's why it's important to ensure your deposited dollars closely match your expected eye care medical expenses during the year. Flexible spending accounts are designed to help you pay for eye exams, contact lenses, prescription eye glasses and laser vision surgery. Flexible spending account plans may be managed by your employer or a third-party administrator, such as a health insurance company. Ask your plan administrator or human resources representative at work for details.
Family Vision Associates: Corpus Christi Optometrist
Family Vision Associates is your Corpus Christi optometrist who doesn't want the cost of eye care to inhibit folks from seeking and maintaining good eye health and vision. To help make eye care more affordable, we accept a wide range of insurance company vision plans, including Medicare, Aetna, Cigna, Blue Cross/Blue Shield, Humana and more. You can also use your employer-sponsored flexible spending account monies to pay for eyewear, vision exams, prescription sunglasses, contact lenses, colored contact lenses, contact lens solutions and vision surgery. There's plenty of ways to flex those dollars in a flexible spending account. We're always happy to talk with our patients about all their financing options with Care Credit and provide a cost breakdown. Plus, we accept major credit cards, checks and cash.
Time for an eye exam? Need a pair of prescription eye glasses? Dying to add a great pair of designer prescription sunglasses to your eyewear collection? Turn to us at Family Vision Associates for all of your eye care needs and use your flexible spending account monies to pay for services. We offer comprehensive eye exams using state-of-the-art technology and showcase a broad selection of frames and designer eye wear.